A Little About Us
Manchester RBG is a trusted management advisory firm in Cleveland, Ohio. Our team of skilled professionals brings a fresh perspective on advising the big picture while being able to manage the day-to-day tasks for businesses looking to maximize their value.

Complete Business Solution
We specialize in offering expert advice on all areas of business. From vision to strategy, and through execution, we work closely with you to provide a tailored solution that fits your business needs.

Management Team Approach
We don't take total control of your business. Instead, we integrate ourselves into the organization and become part of your team. We want you to focus on the big picture and drive the business forward.

Unashamed, Objective Honesty
While we appreciate your knowledge and experience, our goal is to strengthen the company's capabilities. We believe objectivity is crucial, and we aren't afraid to tell you when we think you need to pivot your approach.
Bob and his team have been a pivotal part of the organization and financial management of the company. As mentors, a business partners, and friends, we have been successful with Manchester RBG by our side.
We have been able to take this company to higher heights because of their presence. We feel we are more ready for the future and we have a plan on how to get there.
They offered us a tremendous sounding board for our acquisition and have helped us secure additional financing that we never would have gotten without their help.
Our Process Produces Results
Our process is driven by your business' unique goals. Then, we focus on developing a plan that's tailored to you. From there, we use our diverse perspectives to execute that plan and evaluate and optimize along the way. We pride ourselves on the fact that 100% of our top clients remain year after year.
.

1. DISCOVER
Learn about your business and the goals you want to accomplish.
2. ANALYZE
Understand and evaluate your company's capabilities in light of those goals.

3. DEFINE
Develop and document a plan that will accomplish your company's goals.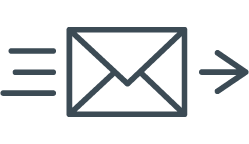 4. EXECUTE
Offer expert advice through execution, ensuring all company values are upheld.

5. IMPACT
Evaluate the results and determine ways to optimize the plan, always striving for continuous improvement.

Why Waste Any More Time?
Let's partner together to maximize your business value.